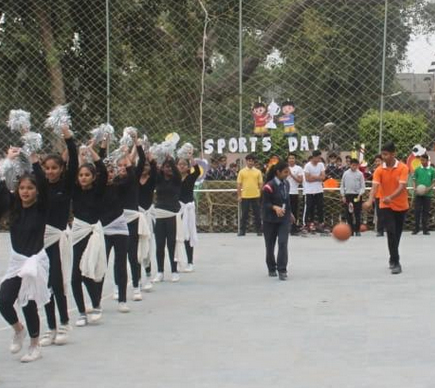 SPORTS & CO-CURRICULAR ACTIVITIES
School firmly believes in the maxim: " a sound mind dwells in a sound body."

The school has a big play ground and provides ample opportunities for students to participate in various games and sports under the guidance & supervision of experienced physical education teacher. we strongly propound a vigorous sports programme in the school.