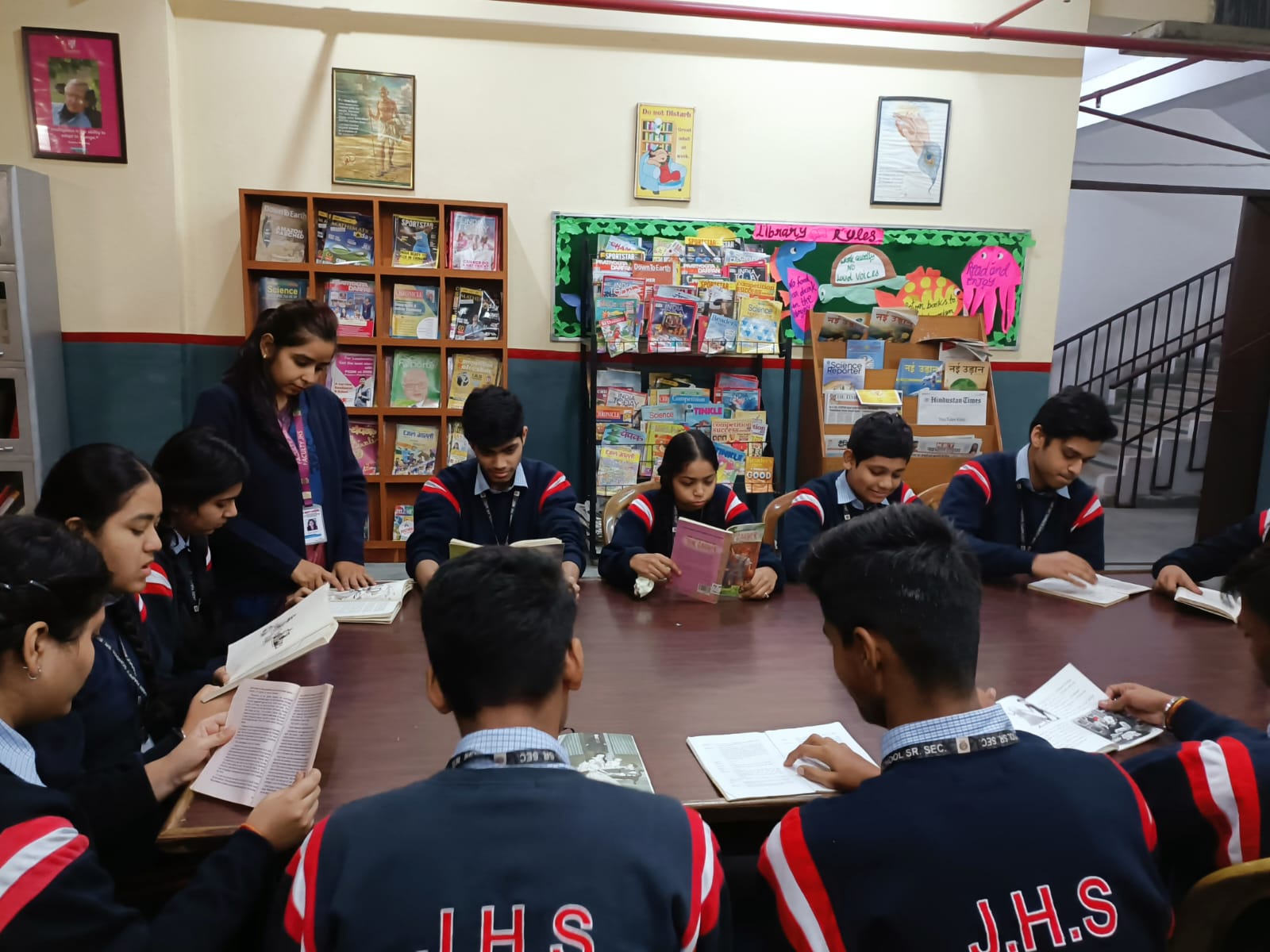 LIBRARY RULES
All students, teachers and other members of staff are members of the library.
The Principal of the school may allow any non – member to consult the books in the library when it is open.
The library will remain open in the school time but the issue and return of books will stop before closing of the school.
One book will be issued at a time to a student for the period of 07 days. However, the second book may be issued on recommendation of subject teacher.
Teachers are entitled to get the text book issued for the academic session.
Books other than text books required for teaching shall be issued to teachers for period of one month at a time.
Reference books, multivolume books, out of print books, magazines, books needing repair or binding are not be issued.
In case the book is lost or damaged while in your possession, you will be required to replace the book by a new copy of the same title and latest edition. In case, you are unable to procure the same from the market, you may be allowed to pay the current price of the book.
If the books are not returned by the students with 1 month from the date is issue, the cost of the book shall be due. The cost of the book should be realized along with the tuition fees for the next month from the student.
Sometimes there may be such a huge demand for a book which has been borrowed by you that the librarian may ask to return the book.
The loan of a book may be further renewed for a period of time of two weeks on the production of books if there is no request for the same.
---