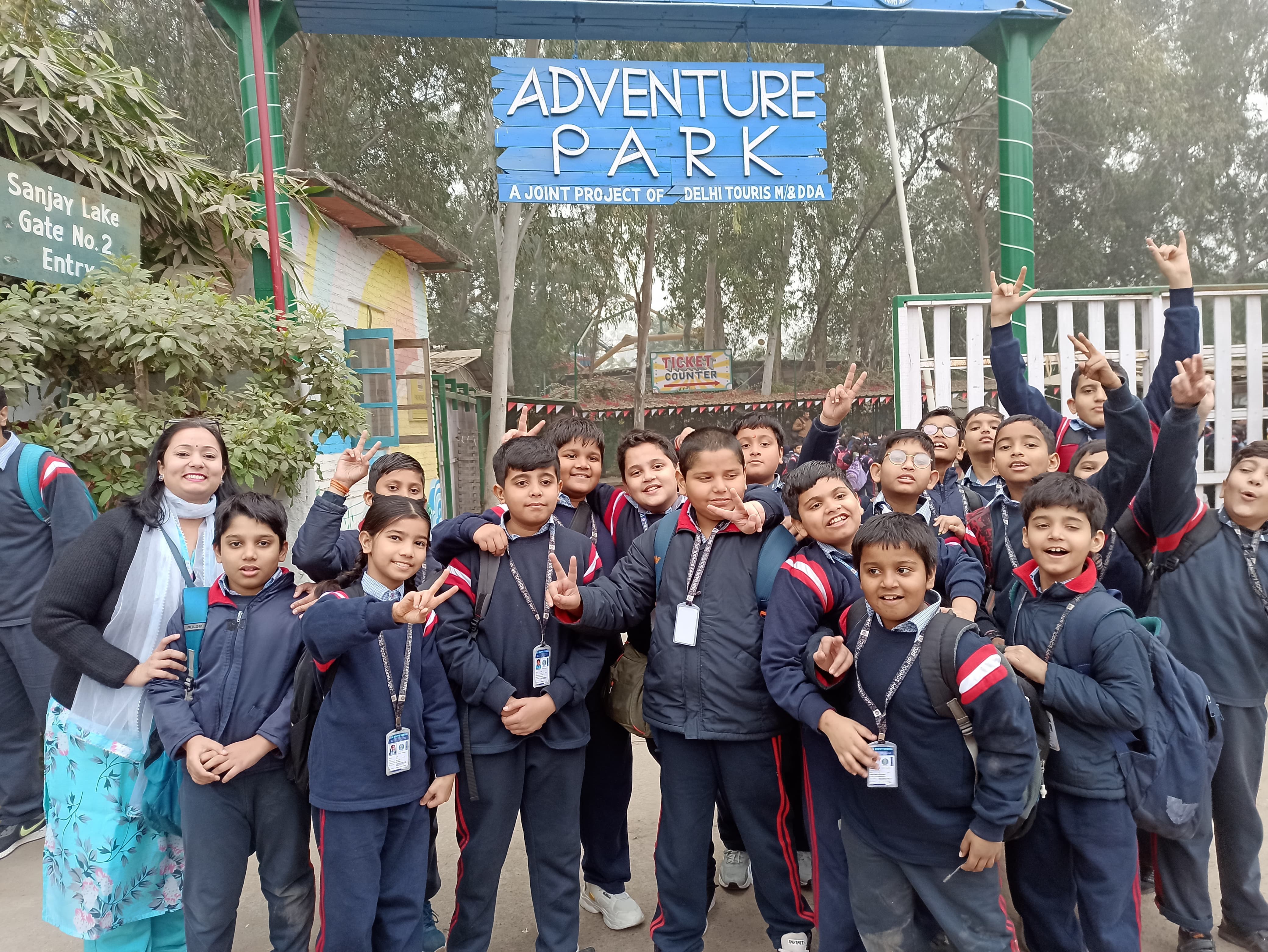 PICNIC & EXCURSIONS
The school arranges excursions cum educational trips to various places of educational interest such as Science Museum, National Museum, Traffic Rules Park etc. to bring fun and frolic in the students academic life, the school arranges picnic annually, whereby the children enjoy their outings away from their classrooms. The trips are carefully planned specially keeping in mind the age level of the students. Trips and excursions not only expand a child's vision, it also teaches them to share, care and be responsible.

In the year 2019-20 , school organised a trip to JIM CORBETT & NAINITAL. This trip taught students the Natural habitat of flaura and fauna. The experience at Jim Corbett National Park was memorable. Students enjoyed jungle safari, boating, bonfire, DJ and shopping at twilight. Everything on the trip was a feast for the eye.

Our school organised one day picnic to CAMP DEVA. CAMP DEVA is designed at for enjoy lot of Adventure Activities, Fun and Breath Fresh Air throughout the day. A naturally build and ECO Friendly world in Delhi but outside its busy and congested area. CAMP DEVA is famous for its Adventure Activities, Village Activities, Water Based Activities, Team Building Activities, Quality Foods, Qualified and Technical Support Team, Behaviour and Hospitality. Every year we plan to visit new destinations.